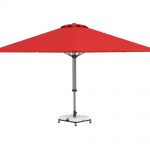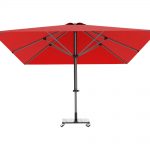 Lux Telescopic Manuel Umbrellas
One of the most admired models of the Umbrella House is the luxury telescopic model umbrella which is trying to present the most accurate product in a certain size to the need of telescopic umbrella. Round, square and rectangular models of different sizes and colors with telescopic feature of the shade, without compromising on elegance is the most functional product you can use.
Send a Message to Whatsapp / Send E-Mail / Call US
Our company is among the largest garden umbrella manufacturers in Turkey. Your umbrella orders will be shipped safely and quickly with the shipping option we work or you want. Please contact us for more information.
Description
Manuel Lux Telescopic Umbrella Dimensions
Manuel Lux Telescopic Umbrellas 300/8
Size : 300 cm
Tube : 70×3 mm
Ribs : 20x30x2 mm
Manuel Lux Telescopic Umbrellas 400/8
Size : 400 cm
Tube : 70x3mm
Ribs : 20x30x2mm
Manuel Lux Telescopic Umbrellas 300×300/8
Size : 300×300 cm
Tube : 70×3 mm
Ribs : 20x30x2 mm
Manuel Lux Telescopic Umbrellas 350×350/8
Size : 350×350 cm
Tube : 70×3 mm
Ribs : 20x30x2 mm
Manuel Lux Telescopic Umbrellas Video