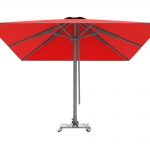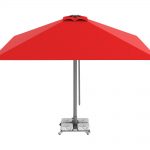 Mega Manuel Telescopic Umbrella
Send a Message to Whatsapp / Send E-Mail / Call US
Our company is among the largest garden umbrella manufacturers in Turkey. Your umbrella orders will be shipped safely and quickly with the shipping option we work or you want. Please contact us for more information.
Description
Mega Manuel Telescopic Umbrella Dimensions
Mega Manuel Telescopic Umbrella Square 3×3 mt
Size : 300 x 300 cm
Tube : 100 x 3mm
Ribs : 40 x 20 x 2mm
Mega Manuel Telescopic Umbrella Square 4×4 mt
Size : 400 x 400 cm
Tube : 100 x 3mm
Ribs : 40 x 20 x 2mm
Mega Manuel Telescopic Umbrella Square 5×5 mt
Size : 500 x 500 cm
Tube : 100 x 3mm
Ribs : 40 x 20 x 2mm
Mega Manuel Telescopic Umbrella Video
Mega Manuel Telescopic Umbrella Photo Gallery
Telescopic Umbrella – Manual Mega Model
Big Umbrella, which is a version of mega telescopic umbrella and an essential product of chain cafes and restaurants, is the world's fastest opening and closing umbrella with the sizes of 4 × 4 and 5 × 5. Umbrellas that open and close with a single arm can serve for many years without any problems.
Here is the fastest opening and closing Telescopic umbrella in the world…
Telescopic umbrellas, that is suitable for use for long years thanks to its robustness, is the most preferred umbrella model of places like restaurants and cafes and it is resistant to all weather conditions. Its advantage is that the opening mechanism does not disturb the people sitting under the umbrellas. In order to meet your telescopic umbrella needs for your space, you can choose our manual model instead of the systems that use the classic opening and closing system.
The manual telescopic umbrella can be opened and closed by lowering and lifting one arm. You can choose with different colors according to the place and decoration to be used, our model will also satisfy you with its price. According to the needs of the user, you can prefer domestic or imported umbrella fabrics, thus manual telescopic umbrella is very suitable for your special projects. In in our other Garden umbrella models, we also use strengthened aluminum frames for this model.
The umbrella model manufactured in different sizes according to the place you want to use can be preferred as 3 × 3 4 × 4 and 5 × 5 square meters. Middle pipe of the umbrella has a diameter of 70 mm and thickness of 3 mm that is also thermally heat-processed is strengthened against corrosion. Umbrella arms are also heat-processed aluminum with 8 pieces of 20x30x2 mm. Plastic connection equipment of the umbrella have strong and flexible parts that are pressed and manufactured by our own injection machines. We recommend you to Watch our video in order to have an idea about the durability of the plastic parts of our umbrellas. Our telescopic garden umbrella models are manufactured for you to use at all the places for many years.
Brand Şemsiye Evi
Telescopic Umbrella – Manual Mega Model
The fastest opening and closing garden umbrella
Square
Square form has 3×2, 3×2.5, 3×3, 4×4 and 5×5 meter side lengths
Marble leg with a wheel and brake
Opening and closing by only a single arm
Aesthetic appearance
Can be prepared with or without eaves
Has the possibility to press on the models with eaves
Domestic or Spanish imported umbrella fabrics
Produced at the factory of Şemsiye Evi
Guaranteed spare parts
Strong plastic spare parts and connection elements
Has a thermally treated and reinforced aluminum umbrella arm and frame
Static painted