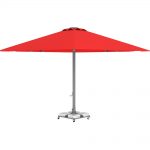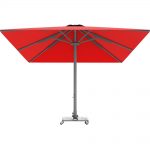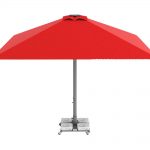 Mega Telescopic Crank System Umbrella
These umbrella is a MUST for cafes , restaurants luxury atmospheres . It offers excellent decorative and wide shading area , operated in various climate circumstances , without disturbing your guests. A geared stytem placed into pipe which ensures easy opening and closing without touching tables and chairs.
Send a Message to Whatsapp / Send E-Mail / Call US
Our company is among the largest garden umbrella manufacturers in Turkey. Your umbrella orders will be shipped safely and quickly with the shipping option we work or you want. Please contact us for more information.
Description
Mega Telescopic Umbrella Dimensions
Mega Circular 500/8
Size : 500cm
Tube : 100x3mm
Ribs : 20x40x2mm
Mega Circular 600/8
Size : 600cm
Tube : 100x3mm
Ribs : 20x40x2mm
Mega Square 300×300/8
Size : 300x300cm
Tube : 100x3mm
Ribs : 20x40x2mm
Mega Square 400×400/8
Size : 400x400cm
Tube : 100x3mm
Ribs : 20x40x2mm
Mega Square 500×500/8
Size : 500x500cm
Tube : 100x3mm
Ribs : 20x40x2mm
Mega Telescopic Umbrella Video
Mega Teleskopik Şemsiye Fotoğraf Galerisi